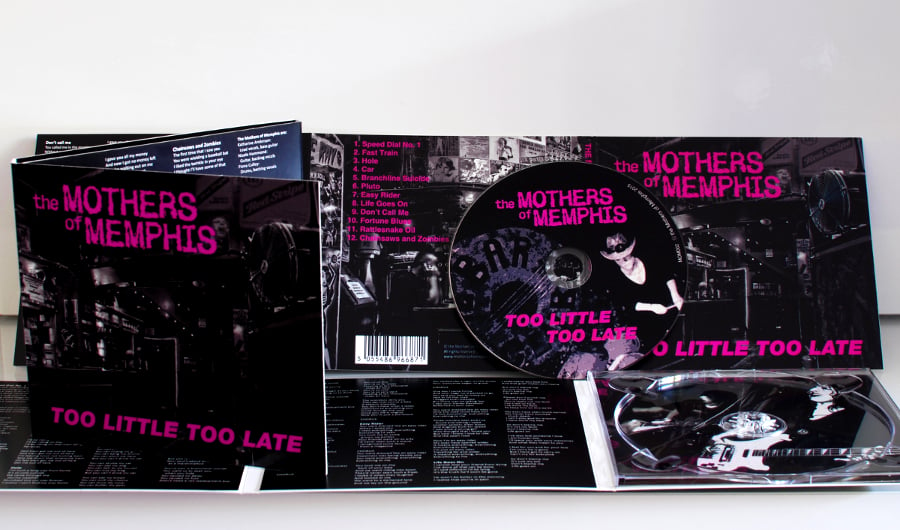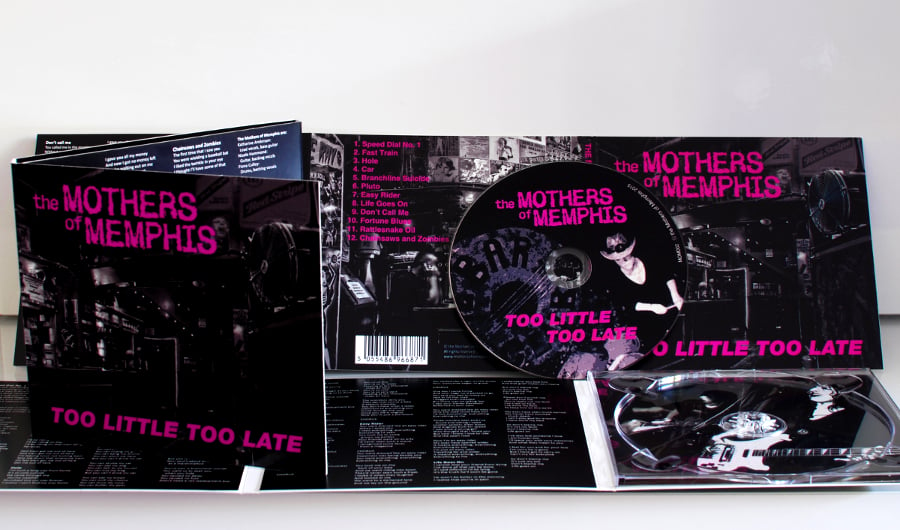 Too Little Too Late - Limited Edition CD
£10.00
Our new 12-track CD. Six-panel digipak includes lyrics on the inside and a wrap-round image on the outside of the legendary, gone but not forgotten, 12 Bar Club.
This is a strictly limited run of 100, each one is hand-numbered. Later pressings won't include this feature!
Choose between the hand-numbered edition, or the hand-numbered edition personally signed by all the band members.
Free P&P in the UK, for orders outside the UK, please contact us.
Track listing:
1. Speed Dial No. 1
2. Fast Train
3. Hole In My Pocket
4. Car
5. Branchline Suicide
6. Pluto
7. Easy Rider
8. Life Goes On
9. Don't Call Me
10. Fortune Blues
11. Rattlesnake Oil
12. Chainsaws and Zombies